You are more than your salary!
My signature Corporate to Coach Bootcamp helps you build, launch and scale your coaching program, even with a full time job! It teaches you my 4C Framework, clarify, create, connect and convert, to make sure you are able to CLARIFY your coaching offer and ideal customer avatar, CREATE social media content consistently, CONNECT with your ideal customers and CONVERT your followers into clients.
This 4C framework is exactly what got me from $0 to $10k+ within my first 2 months of launching my 1:1 coaching program. This same framework is also what helped my 1:1 clients go from $0 to multiple 4 figures every month, in addition to their full time job's paycheck! Having this additional income stream means you no longer need to depend on your job's paycheck. You no longer have to bend over backwards to beg for a raise or promotion. You no longer worry about cash flow problems because you have full control over your own business. It's FU cashflow that allows you to say FU to all the things that make you money but don't align with your moral standard and passion.
This is for you if….
You are currently feeling unfulfilled at your job
You have a passion but don't know how to make money with it
You find joy in helping others
You want to build multiple income streams, beyond your 9 to 5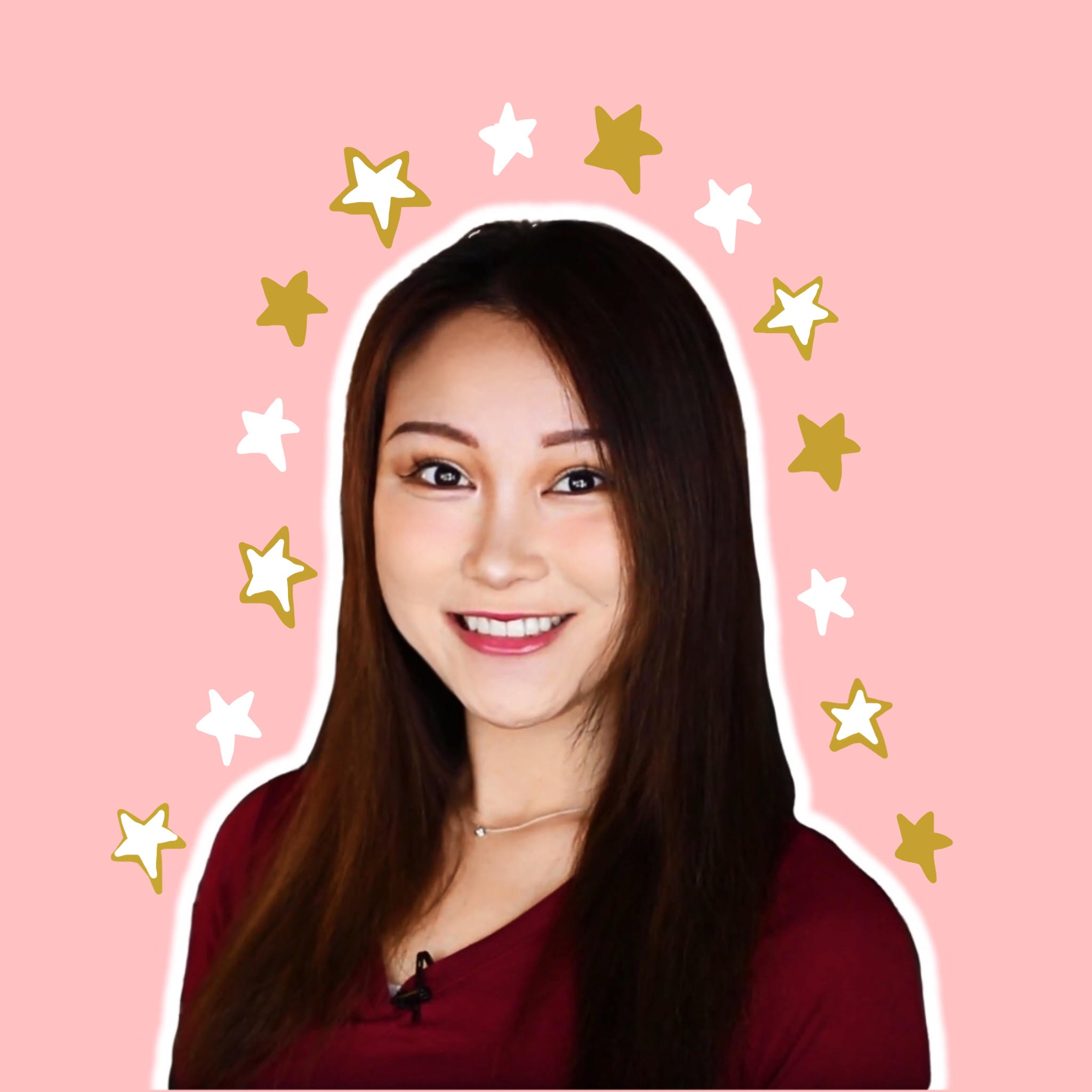 Hi, I'm Cherry, Your Wealth Coach!
I help 9 to 5 employees break free for their corporate salary through building additional income streams. Let's work together and build up your wealth starting from TODAY!
Imagine If…
Imagine if you are able to build a brand new business without needing to quit your job first?
Imagine if you are able to start making REAL money with your hobby or side hustles?
Imagine if you can bring home another extra 5 to 10 THOUSAND a month (what I made in my first 2 months of coaching)
Imagine if you no longer have to bend over backwards to get that next promotion or raise because you are able to create your OWN business, for yourself, by yourself?
Don't stop dreaming at "imagination zone", start taking action to turn those into reality!
I know first hand how difficult it is to make that decision to quit your job. As easy as those guru say: Oh, just take the leap! Burn your ship! Don't leave anything behind to fall back on! As the ultra-risk averse ex-Big 4 corporate accountant, I know, first hand, how difficult it is to make that call to quit your job (especially when it pays 6 figures!)
That's why my program is designed specifically for 9 to 5 employees who are currently working their day job, but are looking for a way to monetize their passion. As someone who held onto my job as a safety blanket for months before I finally made the "quit my job" decision, I know how important it is to sign that first client, land your first 4 figure month and then, a month that surpasses your day job's income. These milestones are so POWERFUL and I want to help you achieve them too!
Learn the A to Z process of transitioning out of your corporate job, and into creating the online business of your dreams!
Here are some of the topics we will discuss in our weekly coaching calls
𝐏𝐫𝐨𝐟𝐢𝐭𝐚𝐛𝐥𝐞 𝐍𝐢𝐜𝐡𝐞, 𝐈𝐝𝐞𝐚𝐥 𝐂𝐮𝐬𝐭𝐨𝐦𝐞𝐫 & 𝐌𝐚𝐫𝐤𝐞𝐭 𝐑𝐞𝐬𝐞𝐚𝐫𝐜𝐡
- 𝐢𝐧 𝐭𝐡𝐢𝐬 𝐬𝐞𝐬𝐬𝐢𝐨𝐧 𝐰𝐞 𝐰𝐢𝐥𝐥 𝐛𝐞 𝐫𝐞𝐟𝐢𝐧𝐢𝐧𝐠 𝐲𝐨𝐮𝐫 𝐩𝐫𝐨𝐟𝐢𝐭𝐚𝐛𝐥𝐞 𝐧𝐢𝐜𝐡𝐞 𝐚𝐧𝐝 𝐢𝐝𝐞𝐚𝐥 𝐜𝐮𝐬𝐭𝐨𝐦𝐞𝐫 𝐚𝐯𝐚𝐭𝐚𝐫. 𝗪𝐞 𝐰𝐢𝐥𝐥 𝐚𝐥𝐬𝐨 𝐛𝐞 𝐬𝐭𝐚𝐫𝐭𝐢𝐧𝐠 𝐭𝐡𝐞 𝐦𝐚𝐫𝐤𝐞𝐭 𝐫𝐞𝐬𝐞𝐚𝐫𝐜𝐡 𝐩𝐫𝐨𝐜𝐞𝐬𝐬
𝐒𝐭𝐫𝐮𝐜𝐭𝐮𝐫𝐢𝐧𝐠 𝐎𝐟𝐟𝐞𝐫, 𝐏𝐫𝐢𝐜𝐢𝐧𝐠 𝐎𝐟𝐟𝐞𝐫 & 𝐋𝐞𝐚𝐝 𝐌𝐚𝐠𝐧𝐞𝐭
- 𝐢𝐧 𝐭𝐡𝐢𝐬 𝐬𝐞𝐬𝐬𝐢𝐨𝐧 𝐰𝐞 𝐰𝐢𝐥𝐥 𝐬𝐭𝐚𝐫𝐭 𝐬𝐭𝐫𝐮𝐜𝐭𝐮𝐫𝐢𝐧𝐠 𝐲𝐨𝐮𝐫 𝐨𝐟𝐟𝐞𝐫 𝐚𝐧𝐝 𝐝𝐞𝐬𝐢𝐠𝐧𝐢𝐧𝐠 𝐚 𝐥𝐞𝐚𝐝 𝐦𝐚𝐠𝐧𝐞𝐭 𝐭𝐡𝐚𝐭 𝐡𝐞𝐥𝐩𝐬 𝐲𝐨𝐮 𝐜𝐨𝐥𝐥𝐞𝐜𝐭 𝐞𝐦𝐚𝐢𝐥𝐬
𝐒𝐚𝐥𝐞𝐬 𝐂𝐚𝐥𝐥, 𝐒𝐚𝐥𝐞𝐬 𝐌𝐢𝐧𝐝𝐬𝐞𝐭, 𝐎𝐯𝐞𝐫𝐜𝐨𝐦𝐢𝐧𝐠 𝐒𝐚𝐥𝐞𝐬 𝐎𝐛𝐣𝐞𝐜𝐭𝐢𝐨𝐧𝐬
- 𝐢𝐧 𝐭𝐡𝐢𝐬 𝐬𝐞𝐬𝐬𝐢𝐨𝐧 𝐰𝐞 𝐰𝐢𝐥𝐥 𝐛𝐞 𝐝𝐞𝐬𝐢𝐠𝐧𝐢𝐧𝐠 𝐲𝐨𝐮𝐫 𝐬𝐚𝐥𝐞𝐬 𝐜𝐚𝐥𝐥, 𝐡𝐞𝐥𝐩𝐢𝐧𝐠 𝐲𝐨𝐮 𝐛𝐮𝐢𝐥𝐝 𝐲𝐨𝐮𝐫 𝐬𝐚𝐥𝐞𝐬 𝐦𝐢𝐧𝐝𝐬𝐞𝐭 𝐚𝐧𝐝 𝐨𝐯𝐞𝐫𝐜𝐨𝐦𝐞 𝐚𝐧𝐲 𝐬𝐚𝐥𝐞𝐬 𝐨𝐛𝐣𝐞𝐜𝐭𝐢𝐨𝐧𝐬
𝐈𝐧𝐬𝐭𝐚𝐠𝐫𝐚𝐦 𝐚𝐞𝐬𝐭𝐡𝐞𝐭𝐢𝐜, 𝐂𝐚𝐩𝐭𝐢𝐨𝐧, 𝐎𝐩𝐭𝐢𝐦𝐢𝐳𝐚𝐭𝐢𝐨𝐧
- 𝐢𝐧 𝐭𝐡𝐢𝐬 𝐬𝐞𝐬𝐬𝐢𝐨𝐧 𝐰𝐞 𝐰𝐢𝐥𝐥 𝐛𝐞 𝐝𝐢𝐬𝐜𝐮𝐬𝐬𝐢𝐧𝐠 𝐲𝐨𝐮𝐫 𝐈𝐧𝐬𝐭𝐚𝐠𝐫𝐚𝐦 𝐚𝐞𝐬𝐭𝐡𝐞𝐭𝐢𝐜𝐬, 𝐜𝐚𝐩𝐭𝐢𝐨𝐧, 𝐚𝐧𝐝 𝐨𝐩𝐭𝐢𝐦𝐢𝐳𝐚𝐭𝐢𝐨𝐧
𝐒𝐚𝐥𝐞𝐬 𝐂𝐚𝐥𝐥, 𝐒𝐚𝐥𝐞𝐬 𝐌𝐢𝐧𝐝𝐬𝐞𝐭, 𝐎𝐯𝐞𝐫𝐜𝐨𝐦𝐢𝐧𝐠 𝐒𝐚𝐥𝐞𝐬 𝐎𝐛𝐣𝐞𝐜𝐭𝐢𝐨𝐧𝐬 Cont.
- 𝐢𝐧 𝐭𝐡𝐢𝐬 𝐬𝐞𝐬𝐬𝐢𝐨𝐧 𝐰𝐞 𝐰𝐢𝐥𝐥 𝐛𝐞 𝐝𝐞𝐬𝐢𝐠𝐧𝐢𝐧𝐠 𝐲𝐨𝐮𝐫 𝐬𝐚𝐥𝐞𝐬 𝐜𝐚𝐥𝐥, 𝐡𝐞𝐥𝐩𝐢𝐧𝐠 𝐲𝐨𝐮 𝐛𝐮𝐢𝐥𝐝 𝐲𝐨𝐮𝐫 𝐬𝐚𝐥𝐞𝐬 𝐦𝐢𝐧𝐝𝐬𝐞𝐭 𝐚𝐧𝐝 𝐨𝐯𝐞𝐫𝐜𝐨𝐦𝐞 𝐚𝐧𝐲 𝐬𝐚𝐥𝐞𝐬 𝐨𝐛𝐣𝐞𝐜𝐭𝐢𝐨𝐧𝐬
𝐂𝐨𝐚𝐜𝐡𝐢𝐧𝐠 𝐬𝐭𝐫𝐮𝐜𝐭𝐮𝐫𝐞, 𝐰𝐨𝐫𝐤𝐟𝐥𝐨𝐰, 𝐜𝐥𝐢𝐞𝐧𝐭 𝐚𝐜𝐪𝐮𝐢𝐬𝐢𝐭𝐢𝐨𝐧
- 𝐢𝐧 𝐭𝐡𝐢𝐬 𝐬𝐞𝐬𝐬𝐢𝐨𝐧 𝐰𝐞 𝐰𝐢𝐥𝐥 𝐛𝐞 𝐬𝐭𝐫𝐮𝐜𝐭𝐮𝐫𝐢𝐧𝐠 𝐲𝐨𝐮𝐫 𝐜𝐨𝐚𝐜𝐡𝐢𝐧𝐠 𝐩𝐫𝐨𝐠𝐫𝐚𝐦 𝐚𝐧𝐝 𝐛𝐞𝐬𝐭 𝐩𝐫𝐚𝐜𝐭𝐢𝐜𝐞𝐬 𝐟𝐨𝐫 𝐜𝐥𝐢𝐞𝐧𝐭 𝐚𝐜𝐪𝐮𝐢𝐬𝐢𝐭𝐢𝐨𝐧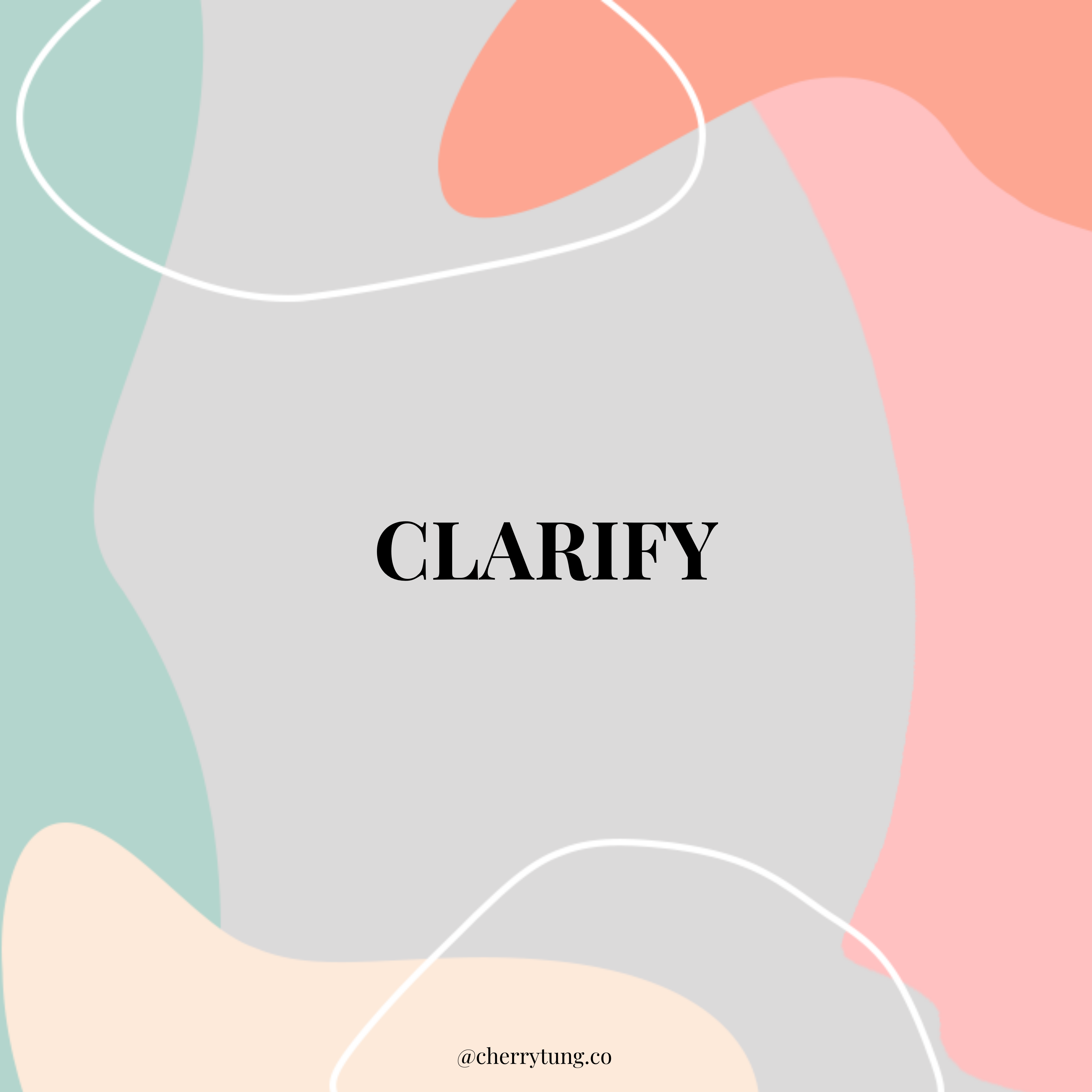 Clarify
Clarify your niche, ideal client avatar, offer and more!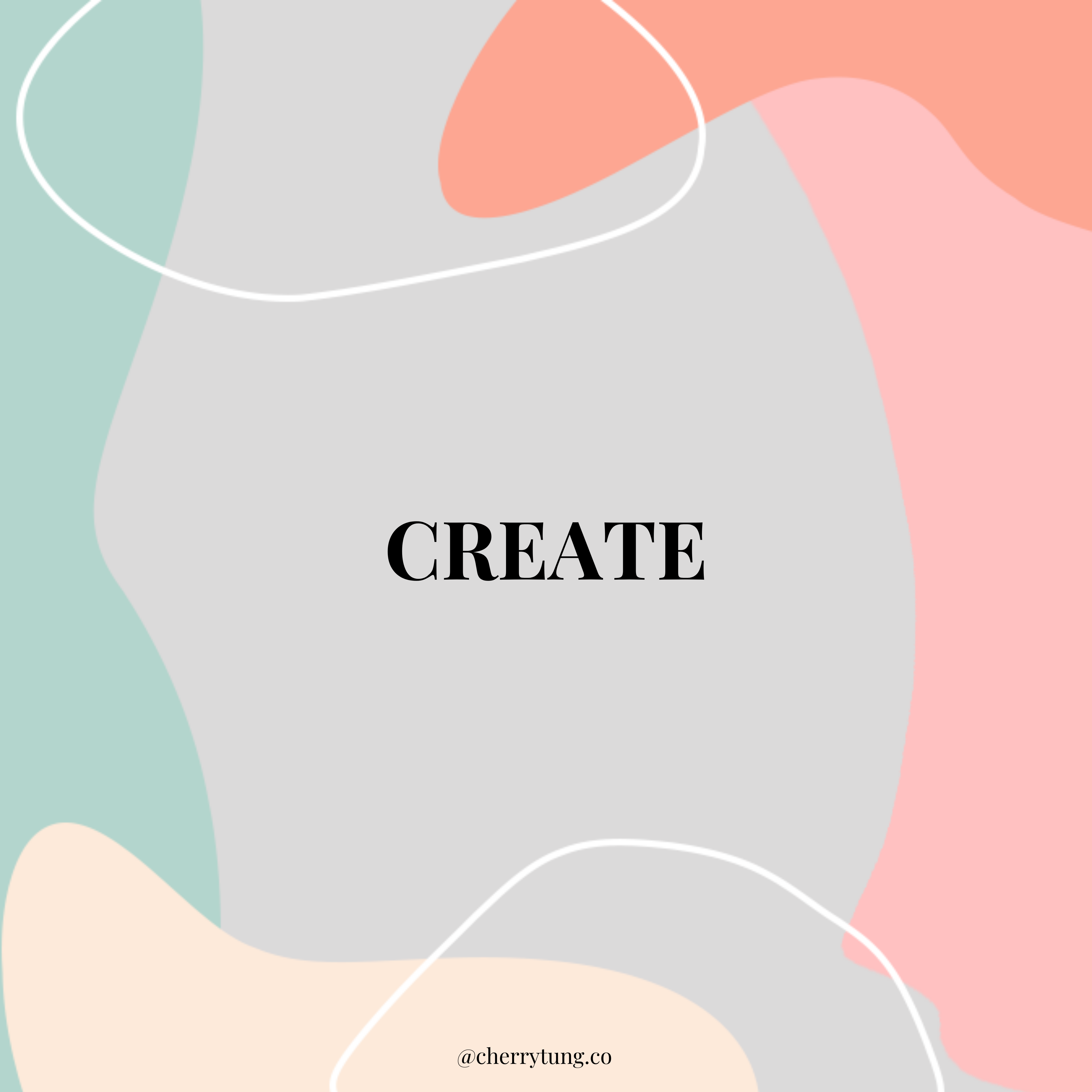 Create content on Instagram, Facebook and even YouTube to start attracting leads to your coaching program!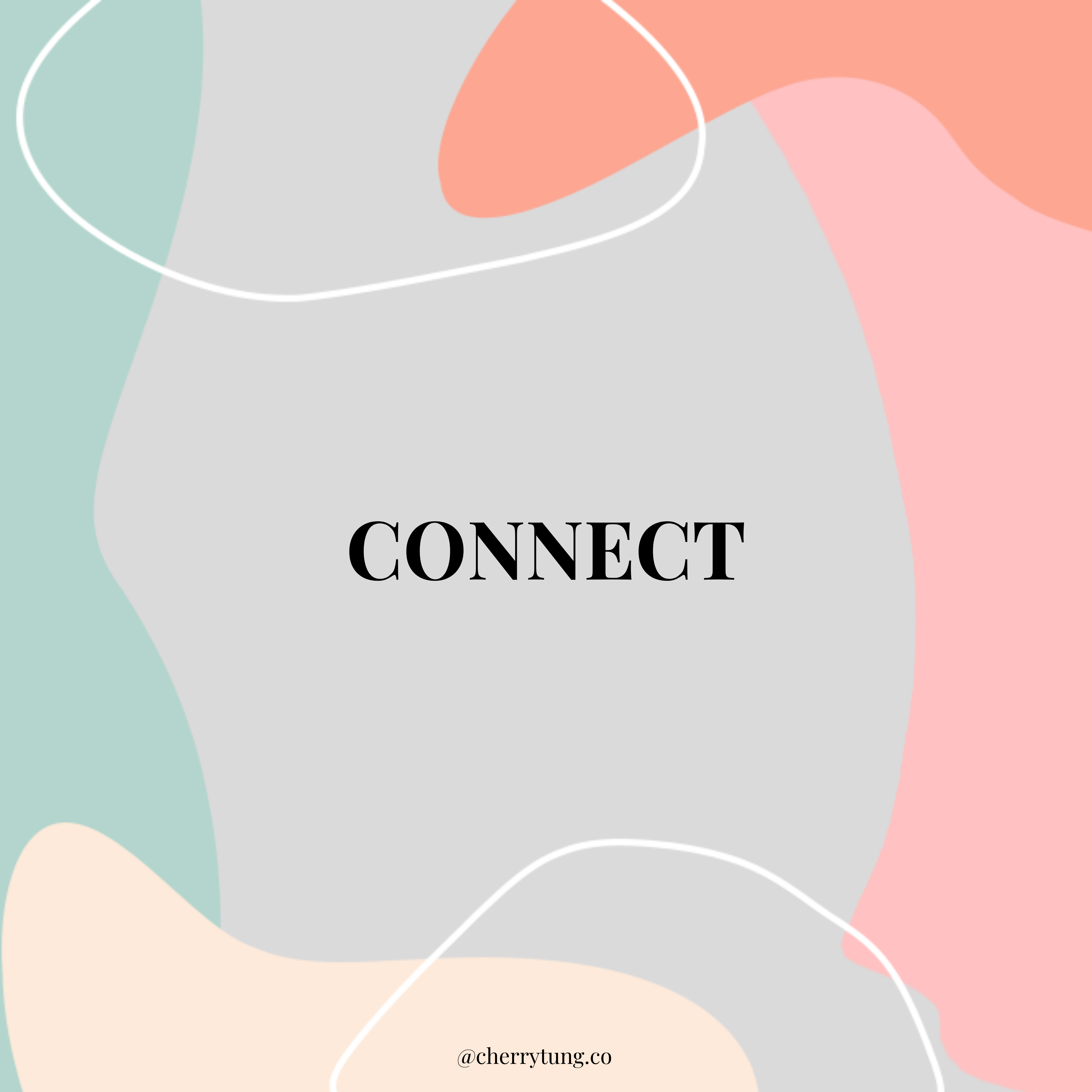 Connect
Connect with your lCA and leads to warm them up and eventually enroll them in your coaching program!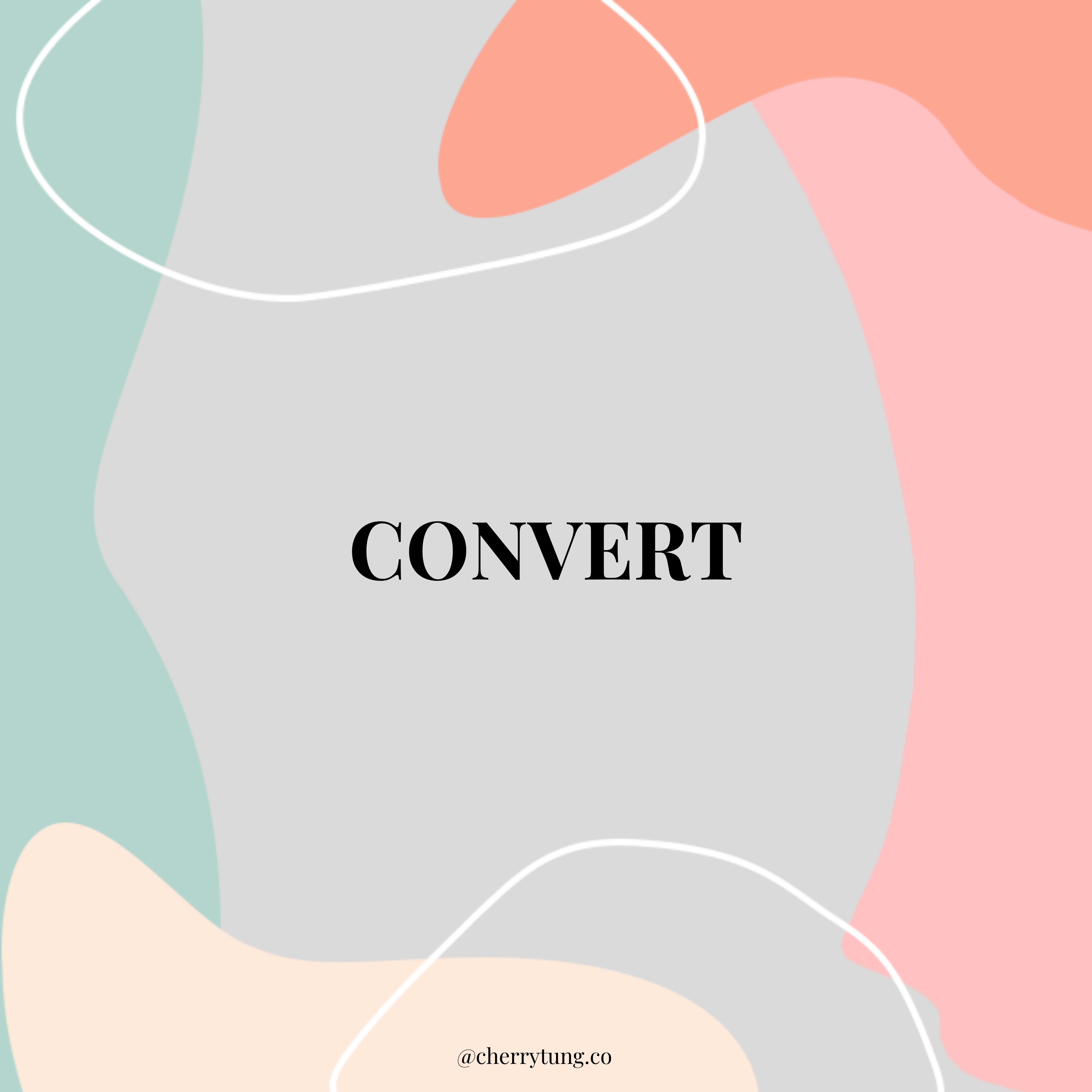 Convert
Convert your followers into clients without cold-calling or cold-dming! We will cover this in depth in our coaching calls!
Frequently Asked Questions


Can I get a refund if I'm unhappy with my purchase?
As stated in Teachable's Terms of Use, Coaching IS NOT covered by Teachable's 30-day student refund policy. Since coaching is a service based business, it is not eligible for any refund or exchange.
How do I schedule my appointment?
Upon purchasing coaching, you'll receive further instructions on how to book a time for your appointment.
Can I purchase coaching more than once?
Absolutely! If you find yourself in need of coaching more than once, simply purchase the coaching again.
Can I still become a successful coach while working a 9 to 5?
Of course! This is exactly why I created this program. This is not like anything else you can find in the market. This course is designed specifically for 9 to 5 workers. I've been in your shoe so I know, first hand, how frustrating it is to be uncertain about whether you can achieve success with the online programs in the market.
My world was turned upside down
when I found out my dream job of all my life, working for a Big 4 Accounting firm, was not giving me the mental and financial fulfillment that I expected.
After forcing myself to live in a car to save money for a down payment here in LA, a positive side effect is that I also gained a lot more clarity about what I really want in life. Without all the clutter and distractions in my apartment, I realized that I want to have more than my corporate salary.
Getting paid $59K as an auditor in LA was just not cutting it. I remember scrolling through pages of houses on Redfin… just dreaming and wondering if I'll ever be able to afford a house. I also remember blaming myself for not "saving enough" even though I was already saving 50% of my paycheck. No matter how hard I tried, I just couldn't build up my net worth and wealth as quickly as I wanted.
"When people say, the sky's the limit… it's more like… your salary is the limit" My $59K salary set the ceiling to how much I can save and invest. With the structured nature of the finance and accounting industry, it was extremely difficult for me to get a raise or promotion outside of the preplanned corporate ladder.
I was already working 60 hour work weeks, bending over backwards just to get a better chance of getting a raise or promotion.
I was already losing sleep over work and even got into car accidents because I was so overworked and sleep deprived.
Yet, I was still not achieving the financial goals I've set for myself. So I thought to myself - why don't I create additional income streams? I decided to create something for myself, by myself, to break that salary ceiling that my corporate job gave me.
As someone who has been building an online presence for the past 6 years on the side of my corporate career, my natural instinct was to start monetizing my online brand by creating coaching programs and courses.
Through my 6 years of experience and constant experimentation, I've figured out the 4C Framework that not only helped me monetize my coaching business, but also my clients monetize their coaching businesses.
Today, I help 9 to 5 employees just like myself to build profitable coaching programs. I've helped coaches in diverse niches and industries, from styling to personal finance, and all my 9 to 5 clients are able to achieve incredible results on top of working their 9 to 5 jobs. Now I'm ready to help you too!
If you are a 9 to 5 employee looking to have an additional income stream based on your passion that gives you financial freedom to quit your job if you want to, check out my corporate to Coach Bootcamp!
With the current pandemic and economic uncertainty, there has never been a better time than right now to take control of your future and your financial situation.