Learn the A to Z process of transitioning out of your corporate job, and into creating the online business of your dreams!
Here are some of the topics we will discuss in our weekly coaching calls
𝐏𝐫𝐨𝐟𝐢𝐭𝐚𝐛𝐥𝐞 𝐍𝐢𝐜𝐡𝐞, 𝐈𝐝𝐞𝐚𝐥 𝐂𝐮𝐬𝐭𝐨𝐦𝐞𝐫 & 𝐌𝐚𝐫𝐤𝐞𝐭 𝐑𝐞𝐬𝐞𝐚𝐫𝐜𝐡
- 𝐢𝐧 𝐭𝐡𝐢𝐬 𝐬𝐞𝐬𝐬𝐢𝐨𝐧 𝐰𝐞 𝐰𝐢𝐥𝐥 𝐛𝐞 𝐫𝐞𝐟𝐢𝐧𝐢𝐧𝐠 𝐲𝐨𝐮𝐫 𝐩𝐫𝐨𝐟𝐢𝐭𝐚𝐛𝐥𝐞 𝐧𝐢𝐜𝐡𝐞 𝐚𝐧𝐝 𝐢𝐝𝐞𝐚𝐥 𝐜𝐮𝐬𝐭𝐨𝐦𝐞𝐫 𝐚𝐯𝐚𝐭𝐚𝐫. 𝗪𝐞 𝐰𝐢𝐥𝐥 𝐚𝐥𝐬𝐨 𝐛𝐞 𝐬𝐭𝐚𝐫𝐭𝐢𝐧𝐠 𝐭𝐡𝐞 𝐦𝐚𝐫𝐤𝐞𝐭 𝐫𝐞𝐬𝐞𝐚𝐫𝐜𝐡 𝐩𝐫𝐨𝐜𝐞𝐬𝐬
𝐒𝐭𝐫𝐮𝐜𝐭𝐮𝐫𝐢𝐧𝐠 𝐎𝐟𝐟𝐞𝐫, 𝐏𝐫𝐢𝐜𝐢𝐧𝐠 𝐎𝐟𝐟𝐞𝐫 & 𝐋𝐞𝐚𝐝 𝐌𝐚𝐠𝐧𝐞𝐭
- 𝐢𝐧 𝐭𝐡𝐢𝐬 𝐬𝐞𝐬𝐬𝐢𝐨𝐧 𝐰𝐞 𝐰𝐢𝐥𝐥 𝐬𝐭𝐚𝐫𝐭 𝐬𝐭𝐫𝐮𝐜𝐭𝐮𝐫𝐢𝐧𝐠 𝐲𝐨𝐮𝐫 𝐨𝐟𝐟𝐞𝐫 𝐚𝐧𝐝 𝐝𝐞𝐬𝐢𝐠𝐧𝐢𝐧𝐠 𝐚 𝐥𝐞𝐚𝐝 𝐦𝐚𝐠𝐧𝐞𝐭 𝐭𝐡𝐚𝐭 𝐡𝐞𝐥𝐩𝐬 𝐲𝐨𝐮 𝐜𝐨𝐥𝐥𝐞𝐜𝐭 𝐞𝐦𝐚𝐢𝐥𝐬
𝐒𝐚𝐥𝐞𝐬 𝐂𝐚𝐥𝐥, 𝐒𝐚𝐥𝐞𝐬 𝐌𝐢𝐧𝐝𝐬𝐞𝐭, 𝐎𝐯𝐞𝐫𝐜𝐨𝐦𝐢𝐧𝐠 𝐒𝐚𝐥𝐞𝐬 𝐎𝐛𝐣𝐞𝐜𝐭𝐢𝐨𝐧𝐬
- 𝐢𝐧 𝐭𝐡𝐢𝐬 𝐬𝐞𝐬𝐬𝐢𝐨𝐧 𝐰𝐞 𝐰𝐢𝐥𝐥 𝐛𝐞 𝐝𝐞𝐬𝐢𝐠𝐧𝐢𝐧𝐠 𝐲𝐨𝐮𝐫 𝐬𝐚𝐥𝐞𝐬 𝐜𝐚𝐥𝐥, 𝐡𝐞𝐥𝐩𝐢𝐧𝐠 𝐲𝐨𝐮 𝐛𝐮𝐢𝐥𝐝 𝐲𝐨𝐮𝐫 𝐬𝐚𝐥𝐞𝐬 𝐦𝐢𝐧𝐝𝐬𝐞𝐭 𝐚𝐧𝐝 𝐨𝐯𝐞𝐫𝐜𝐨𝐦𝐞 𝐚𝐧𝐲 𝐬𝐚𝐥𝐞𝐬 𝐨𝐛𝐣𝐞𝐜𝐭𝐢𝐨𝐧𝐬
𝐈𝐧𝐬𝐭𝐚𝐠𝐫𝐚𝐦 𝐚𝐞𝐬𝐭𝐡𝐞𝐭𝐢𝐜, 𝐂𝐚𝐩𝐭𝐢𝐨𝐧, 𝐎𝐩𝐭𝐢𝐦𝐢𝐳𝐚𝐭𝐢𝐨𝐧
- 𝐢𝐧 𝐭𝐡𝐢𝐬 𝐬𝐞𝐬𝐬𝐢𝐨𝐧 𝐰𝐞 𝐰𝐢𝐥𝐥 𝐛𝐞 𝐝𝐢𝐬𝐜𝐮𝐬𝐬𝐢𝐧𝐠 𝐲𝐨𝐮𝐫 𝐈𝐧𝐬𝐭𝐚𝐠𝐫𝐚𝐦 𝐚𝐞𝐬𝐭𝐡𝐞𝐭𝐢𝐜𝐬, 𝐜𝐚𝐩𝐭𝐢𝐨𝐧, 𝐚𝐧𝐝 𝐨𝐩𝐭𝐢𝐦𝐢𝐳𝐚𝐭𝐢𝐨𝐧
𝐒𝐚𝐥𝐞𝐬 𝐂𝐚𝐥𝐥, 𝐒𝐚𝐥𝐞𝐬 𝐌𝐢𝐧𝐝𝐬𝐞𝐭, 𝐎𝐯𝐞𝐫𝐜𝐨𝐦𝐢𝐧𝐠 𝐒𝐚𝐥𝐞𝐬 𝐎𝐛𝐣𝐞𝐜𝐭𝐢𝐨𝐧𝐬 Cont.
- 𝐢𝐧 𝐭𝐡𝐢𝐬 𝐬𝐞𝐬𝐬𝐢𝐨𝐧 𝐰𝐞 𝐰𝐢𝐥𝐥 𝐛𝐞 𝐝𝐞𝐬𝐢𝐠𝐧𝐢𝐧𝐠 𝐲𝐨𝐮𝐫 𝐬𝐚𝐥𝐞𝐬 𝐜𝐚𝐥𝐥, 𝐡𝐞𝐥𝐩𝐢𝐧𝐠 𝐲𝐨𝐮 𝐛𝐮𝐢𝐥𝐝 𝐲𝐨𝐮𝐫 𝐬𝐚𝐥𝐞𝐬 𝐦𝐢𝐧𝐝𝐬𝐞𝐭 𝐚𝐧𝐝 𝐨𝐯𝐞𝐫𝐜𝐨𝐦𝐞 𝐚𝐧𝐲 𝐬𝐚𝐥𝐞𝐬 𝐨𝐛𝐣𝐞𝐜𝐭𝐢𝐨𝐧𝐬
𝐂𝐨𝐚𝐜𝐡𝐢𝐧𝐠 𝐬𝐭𝐫𝐮𝐜𝐭𝐮𝐫𝐞, 𝐰𝐨𝐫𝐤𝐟𝐥𝐨𝐰, 𝐜𝐥𝐢𝐞𝐧𝐭 𝐚𝐜𝐪𝐮𝐢𝐬𝐢𝐭𝐢𝐨𝐧
- 𝐢𝐧 𝐭𝐡𝐢𝐬 𝐬𝐞𝐬𝐬𝐢𝐨𝐧 𝐰𝐞 𝐰𝐢𝐥𝐥 𝐛𝐞 𝐬𝐭𝐫𝐮𝐜𝐭𝐮𝐫𝐢𝐧𝐠 𝐲𝐨𝐮𝐫 𝐜𝐨𝐚𝐜𝐡𝐢𝐧𝐠 𝐩𝐫𝐨𝐠𝐫𝐚𝐦 𝐚𝐧𝐝 𝐛𝐞𝐬𝐭 𝐩𝐫𝐚𝐜𝐭𝐢𝐜𝐞𝐬 𝐟𝐨𝐫 𝐜𝐥𝐢𝐞𝐧𝐭 𝐚𝐜𝐪𝐮𝐢𝐬𝐢𝐭𝐢𝐨𝐧
𝐍𝐞𝐭 𝐰𝐨𝐫𝐭𝐡 𝐭𝐫𝐚𝐜𝐤𝐢𝐧𝐠, 𝐌𝐢𝐧𝐝𝐬𝐞𝐭 & 𝐆𝐨𝐚𝐥𝐬
- 𝐢𝐧 𝐭𝐡𝐢𝐬 𝐬𝐞𝐬𝐬𝐢𝐨𝐧 𝐰𝐞 𝐰𝐢𝐥𝐥 𝐛𝐞 𝐬𝐞𝐭𝐭𝐢𝐧𝐠 𝐮𝐩 𝐲𝐨𝐮𝐫 𝐧𝐞𝐭 𝐰𝐨𝐫𝐭𝐡 𝐭𝐫𝐚𝐜𝐤𝐞𝐫, 𝐛𝐮𝐢𝐥𝐝𝐢𝐧𝐠 𝐲𝐨𝐮𝐫 𝐦𝐨𝐧𝐞𝐲 𝐦𝐢𝐧𝐝𝐬𝐞𝐭 𝐚𝐧𝐝 𝐜𝐥𝐚𝐫𝐢𝐟𝐲𝐢𝐧𝐠 𝐭𝐡𝐞 𝐤𝐞𝐲 𝐝𝐫𝐢𝐯𝐞𝐫𝐬 𝐭𝐨 𝐲𝐨𝐮𝐫 𝐟𝐢𝐧𝐚𝐧𝐜𝐢𝐚𝐥 𝐠𝐨𝐚𝐥𝐬
𝐌𝐮𝐥𝐭𝐢𝐩𝐥𝐞 𝐒𝐭𝐫𝐞𝐚𝐦𝐬 𝐨𝐟 𝐈𝐧𝐜𝐨𝐦𝐞 𝐏𝐚𝐫𝐭 𝟏
- 𝐢𝐧 𝐭𝐡𝐢𝐬 𝐬𝐞𝐬𝐬𝐢𝐨𝐧 𝐰𝐞 𝐰𝐢𝐥𝐥 𝐬𝐭𝐚𝐫𝐭 𝐞𝐱𝐩𝐥𝐨𝐫𝐢𝐧𝐠 𝐚𝐧𝐝 𝐛𝐮𝐢𝐥𝐝𝐢𝐧𝐠 𝐬𝐨𝐦𝐞 𝐬𝐭𝐫𝐞𝐚𝐦𝐬 𝐨𝐟 𝐢𝐧𝐜𝐨𝐦𝐞, 𝐚𝐧𝐝 𝐫𝐞𝐯𝐢𝐬𝐢𝐭 𝐭𝐡𝐞 𝐫𝐞𝐬𝐮𝐥𝐭𝐬 𝐭𝐨 𝐛𝐮𝐢𝐥𝐝 𝐦𝐨𝐫𝐞 𝐢𝐧𝐜𝐨𝐦𝐞 𝐬𝐭𝐫𝐞𝐚𝐦𝐬 𝐚𝐭 𝐨𝐮𝐫 𝐥𝐚𝐬𝐭 𝐬𝐞𝐬𝐬𝐢𝐨𝐧
𝐈𝐧𝐯𝐞𝐬𝐭𝐦𝐞𝐧𝐭 𝐀𝐜𝐜𝐨𝐮𝐧𝐭𝐬
- 𝐢𝐧 𝐭𝐡𝐢𝐬 𝐬𝐞𝐬𝐬𝐢𝐨𝐧 𝐰𝐞 𝐰𝐢𝐥𝐥 𝐛𝐞 𝐫𝐞𝐯𝐢𝐞𝐰𝐢𝐧𝐠 𝐲𝐨𝐮𝐫 𝐫𝐞𝐭𝐢𝐫𝐞𝐦𝐞𝐧𝐭 𝐚𝐧𝐝 𝐭𝐚𝐱𝐚𝐛𝐥𝐞 𝐢𝐧𝐯𝐞𝐬𝐭𝐦𝐞𝐧𝐭 𝐚𝐜𝐜𝐨𝐮𝐧𝐭 𝐬𝐞𝐭𝐮𝐩 𝐭𝐨 𝐬𝐞𝐞 𝐡𝐨𝐰 𝐰𝐞 𝐜𝐚𝐧 𝐨𝐩𝐭𝐢𝐦𝐢𝐳𝐞 𝐭𝐡𝐞𝐦
𝐈𝐧𝐯𝐞𝐬𝐭𝐢𝐧𝐠 𝐒𝐭𝐫𝐚𝐭𝐞𝐠𝐲
- 𝐢𝐧 𝐭𝐡𝐢𝐬 𝐬𝐞𝐬𝐬𝐢𝐨𝐧 𝐰𝐞 𝐰𝐢𝐥𝐥 𝐛𝐞 𝐝𝐢𝐬𝐜𝐮𝐬𝐬𝐢𝐧𝐠 𝐲𝐨𝐮𝐫 𝐢𝐧𝐯𝐞𝐬𝐭𝐢𝐧𝐠 𝐬𝐭𝐫𝐚𝐭𝐞𝐠𝐲 𝐚𝐧𝐝 𝐫𝐞𝐟𝐢𝐧𝐢𝐧𝐠 𝐲𝐨𝐮𝐫 𝐢𝐧𝐯𝐞𝐬𝐭𝐦𝐞𝐧𝐭 𝐩𝐥𝐚𝐧
𝐌𝐮𝐥𝐭𝐢𝐩𝐥𝐞 𝐒𝐭𝐫𝐞𝐚𝐦𝐬 𝐨𝐟 𝐈𝐧𝐜𝐨𝐦𝐞 𝐏𝐚𝐫𝐭 𝟐
- 𝐢𝐧 𝐭𝐡𝐢𝐬 𝐬𝐞𝐬𝐬𝐢𝐨𝐧 𝐰𝐞 𝐰𝐢𝐥𝐥 𝐛𝐞 𝐫𝐞𝐯𝐢𝐬𝐢𝐭𝐢𝐧𝐠 𝐭𝐡𝐞 𝐫𝐞𝐬𝐮𝐥𝐭𝐬 𝐨𝐟 𝐭𝐡𝐞 𝐢𝐧𝐜𝐨𝐦𝐞 𝐬𝐭𝐫𝐞𝐚𝐦𝐬 𝐭𝐡𝐚𝐭 𝐲𝐨𝐮'𝐯𝐞 𝐛𝐮𝐢𝐥𝐭 𝐢𝐧 𝐏𝐚𝐫𝐭 𝟏, 𝐚𝐧𝐝 𝐜𝐫𝐞𝐚𝐭𝐞 𝐦𝐨𝐫𝐞 𝐩𝐨𝐭𝐞𝐧𝐭𝐢𝐚𝐥 𝐢𝐧𝐜𝐨𝐦𝐞 𝐬𝐭𝐫𝐞𝐚𝐦𝐬 𝐚𝐜𝐜𝐨𝐫𝐝𝐢𝐧𝐠 𝐲𝐨𝐮𝐫 𝐞𝐱𝐩𝐞𝐫𝐢𝐞𝐧𝐜𝐞 𝐚𝐧𝐝 𝐫𝐞𝐬𝐮𝐥𝐭𝐬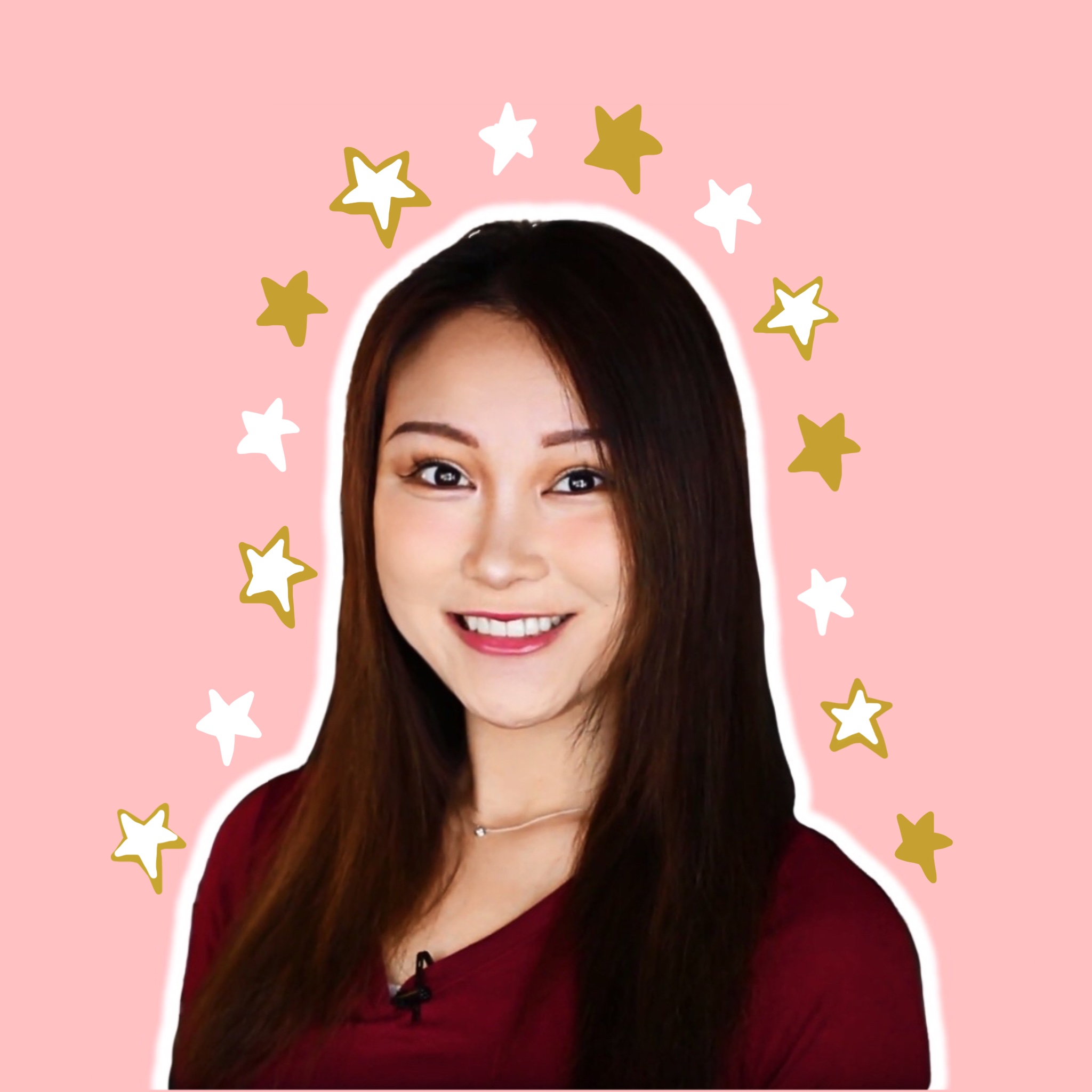 Hi, I'm Cherry, Your Wealth Coach!
I help 9 to 5 employees break free for their corporate salary through building additional income streams. Let's work together and build up your wealth starting from TODAY!
Thanks for submitting your information! Please continue with the checkout process.
Frequently Asked Questions
Can I get a refund if I'm unhappy with my purchase?
As stated in Teachable's Terms of Use, Coaching IS NOT covered by Teachable's 30-day student refund policy.
As coaching is a service, it is not eligible for refunds or exchanges.
How do I schedule my appointment?
Upon purchasing coaching, you'll receive further instructions on how to book a time for your appointment.
Can I purchase coaching more than once?
Absolutely! If you find yourself in need of coaching more than once, simply purchase the coaching again.